How To Earn Money From Home?
Everyone in modern times is interested in making money independently. In this context, the most favourite way available is indeed to earn money through an online platform. This is like the exclusive way available for a person to earn money from home. The best part about these methods is that here the investment amount is least (in fact zero on most occasions), there remains no risk associated, and the earning is pretty substantial. Given below are some of the trending ways for someone to earn money from home itself.      
Blogging
This strategy deserves all the reasons for being at the top. There is no scarcity of example people living aristocrat lifestyle simply doing what they love. Interestingly, here you can write about anything you love, have the knowledge or passionate about. Quality posts indeed do play a big role, but it is also true that content is not everything. 
One needs to execute the SEO strategies well. Moreover, the investment is nominal in this method. Someone knows SEO and web designing; this business can be started at almost zero investment. There are many ad networks available to monetize a blog. However, the safer and most lucrative option available is indeed the adsense. 
Sell on Amazon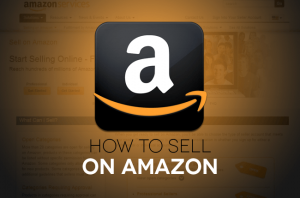 You might have spent many amounts on Amazon. Now it's time to get some in return. This largest digital retail platform is a promising earning platform. This can be a prolific way for people those are interested in online selling but have not much knowledge regarding SEO and all. Budget is also another advantage one can get from Amazon.
In comparison with a traditional e-commerce site, selling through Amazon can be much more cost-effective. Amazon gives no pressure to have huge stocks as well. If your product is good, it is going to be sold over here. Above all, there are many examples of people earning huge bucks through this strategy.
Freelancing
Do you have a talent? If yes, that's enough for you to earn simply lying on your bed. Web currently is the biggest job market. Irrespective of your expertise, there is something that the web offers. Be it about content writing, web designing, development, translation service provider, to ghostwriting; the freelancing platforms provide a huge range of options for the interested people. 
The best part, here you are the boss of your work. Starting from the rates, timing, to delivery, everything works your way. Moreover, it doesn't compromise with your earning in any way. Freelancing has moved way ahead of mere bread and butter earning. People are earning envious amount through this method.
YouTube Videomaker
Days are gone when the entertainment industry was meant for people with money and reference. The web has widened the platform for everyone interested in showing his/her creative talent. There remains no fear of any sort of politics regarding sharing screen space or something, as it happens in film industries. Not just the entertainment; YouTube is there for all types of video makers as well. 
One can prepare useful videos on any aspects with something knowledgeable; be it about cooking, technical tip, to simply SEO guide. Interestingly, having viewers through YouTube is much easier in comparison with the traditional way of blogging. Here one doesn't need to worry about designing or maintaining a site as well. There are many examples of people earning huge bucks simply by preparing videos through smartphones. 
Social Media assist
This is another cool way of earning through the web. This is a method in which one can earn by simply doing what often touted as a waste of time. Many people are not aware of the various features offered by social media platforms like Facebook, Twitter, etc. Be it about getting the official mark of blue tick, or changing the privacy settings, many individuals and organisations also look for social media specialists. One can find these works through various freelancing platforms. Earning opportunity is pretty great here as well.